Hmmm, I smell some burning smell yet no idea whats burning. Definately not from my laptop. Weird.
K, so I went town on Saturday night. With ADP, Melvin, Chris, Houman, Adam and another guy, no idea what's his name. Yeah and I won't forget that night. I stupidly went into the male toilet. BUT there's no one in there la, luckily.. I just wondering since when girl's toilet got urinal. LOL
ADP house to drink a little, the wine left there like neverending..
So today is monday blues again.. therefore nothing interesting. HAHA, keeping my fingers cross. My "things to do" this two months can make me turn off only.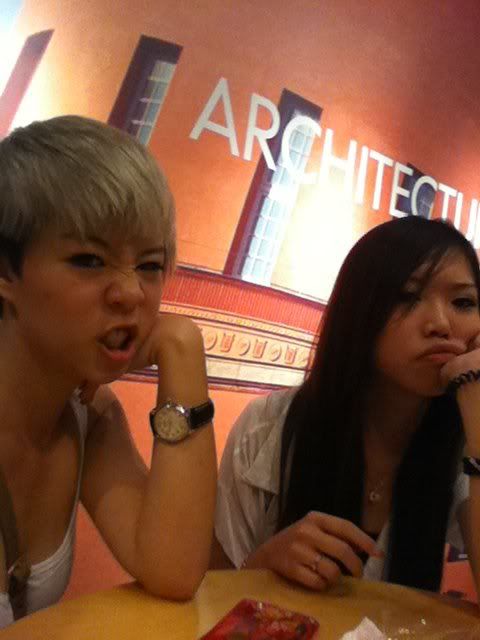 End this post with my fuck face.
Giving my bed it's due respect now. kthxbye.